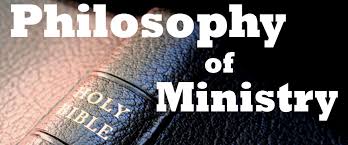 The term "philosophy of ministry" is used to describe the underlying framework that drives how things are done… how ministry is approached.  Here is a summary of the Calvary Chapel philosophy of ministry as gleaned primarily from a videotape series entitled, "Calvary Chapel Distinctives"
The Word of God:
  – The Word of God bears fruit as it is planted with love into the hearts of open people.
  – Our primary approach is to teach verse-by-verse through books of the Bible for a number of reasons:
It helps us better understand Scripture because it is taught in its context.

It helps us maintain doctrinal balance (e.g., mercy/justice, sovereignty/free will, etc.)

It forces us to wrestle with every major topic (even the ones we might want to ignore).

It helps us avoid the trap of focusing on what we can do for God.  As we go through Scripture, we see time and time again what God has lovingly done for us and how we can then respond to Him.

It encourages people to read the Bible for themselves.
Prayer:
  – We pray because we want God to show Himself strong & to get the glory.
  – We pray because spiritual warfare is real.
  – We pray because we want to be ready when Christ returns.
Grace (unmerited favor):
  – God accepts me because of Christ's work on the cross, not because of my performance.
  – Because God loves us unconditionally, we are to love others unconditionally.
  – Just as we need grace for salvation, we also need grace for daily life.
Pastors as Shepherds:
  – Pastors are called to feed the flock the pure milk and food of the Word.
  – Pastors are called to tend the flock by loving them, praying for them and encouraging them.
  – Pastors are called to lead the flock by serving others and by being examples.
  – It is healthy for pastors to be approachable and vulnerable.
Youth:
  – God can use young people to change the world.
  – Let's not entertain our young people, let's lead them to Christ & disciple them.
Fellowship:
  – Since God has accepted us, let's accept one another.
  – Let's be real with God and with one another.
  – Let's focus on the internals, not the externals.
  – God can use each of us to encourage and strengthen one another.
Worship:
  – Genuine worship focuses on God — who He is and what He has done.
  – Genuine worship delights the Father and deepens our faith.
  – Genuine worship impacts sincere seekers.
Evangelism:
  – Healthy sheep reproduce (so let's feed the sheep, not beat them).
  – Our personal stories of how God has worked in our lives are invaluable.
  – Let's not sugarcoat topics such as sin, hell and the need for repentance.
  – Sincere seekers are deeply impacted by genuine worship and by God's Word.
Love:
  – Without love, the rest of what we do is irrelevant.
  – Love means serving selflessly and giving joyfully.
  – In order to be loving, we need to first receive God's love.
  – No matter what happens, nothing can separate a genuine believer from God's love.
The Holy Spirit:
  – We aim to maintain a balance regarding the Holy Spirit by avoiding denial on one end and an overemphasis on the other.
  – We realize that it is not by our might that we accomplish any good thing; it is by the Spirit's enablement.
  – We purpose to continually yield/surrender to Him.
  – The clearest evidence of the fullness of the Spirit is the demonstration of the fruit of the Spirit (love, joy, peace, etc.).
Doctrine:
  – Doctrine is not a dirty word — it refers to good, solid, correct teaching.
  – Since belief determines behavior, good doctrine is essential.
  – Our doctrine needs to come from the Word of God, not from our personal opinions or preferences.
  – Let's remain passionate about the essentials of the faith and lovingly agree to disagree regarding non-essentials.
Lifestyle:
  – Genuine faith is demonstrated in daily life.
  – May the awareness that God is aware of everything we do, say or think and may the realization that Christ can return at any time motivate us to flee temptation, confess sin, and walk closely with Him, making the most of each day.
  – Those around us are impacted by our lives.
Finances:
  – Where God guides, He provides.
  – Worrying about money is an indication that we are losing our focus; God is truly able to meet all of our legitimate needs.
  – As a church, we encourage people to give not out of obligation, but out of love and gratitude.
Vision/Faith:
  – As we love and obey God, He leads us into His purposes.
  – If we find ourselves striving, let's stop and refocus our eyes on God.
  – God loves to use the weak things of this world to do extraordinary things.
  – God is able to do more than we ask or imagine.
Balance:
  – If we are activity-centered, then we tend to lose our peace.
  – Let's keep the main thing (a love relationship with God) the main thing.